Short Film Ratings (US Comedies)
I've not uploaded a Short Film Ratings for quite a while, so I thought I knock out a post with a few US Comedies that maker for easy viewing – We're the Millers, Central Intelligence and Tag.
We're the Millers 
IMDb Rating | 7.0
Humpo Show Rating | 7.5
Released: 2013
Starring: Jason Sudeikis, Jennifer Aniston, Emma Roberts, Will Poulter, Ed Helms, Nick Offerman, Kathryn Hahn and Molly C. Quinn
Director: Rawson Marshall Thurber
Plot Summary: A veteran pot dealer creates a fake family as part of his plan to move a huge shipment of weed into the U.S. from Mexico. (IMDb)
A bit of a surprise hit!
The plot was solid and it held together from beginning to end. The four main characters were all well-developed enough so that we would appreciate the growth they had and the decisions that were made in the last third of the film.
It is hilarious. Sudeikis and Aniston have great chemistry, with Poulter and Roberts playing characters that contrasted with each other nicely, so that the four of them combined to create a story that was full of laugh-out-loud moments, I was in tears on more than one occasion.
Definitely a film for those who have a smutty sense of humour and are looking for a night full of laughs.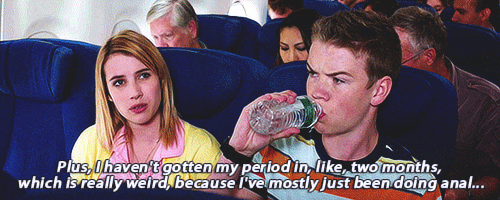 Central Intelligence 
IMDb Rating | 6.3
Humpo Show Rating | 6.4
Released: 2016
Starring: Dwayne Johnson, Kevin Hart, Amy Ryan, Aaron Paul, Danielle Nicolet and Jason Bateman
Director: Rawson Marshall Thurber
Plot Summary: After he reconnects with an awkward pal from high school through Facebook, a mild-mannered accountant is lured into the world of international espionage. (IMDb)
Central Intelligence is a fun, mindless comedy action that you can have a good time watching when you switch off at home for an evening.
As buddy cop films go, the film was not bad, the contrast between Calvin (Hart) and Bob (Johnson) provides plenty of chuckles, however the espionage element did not quite hit the mark. The chemistry between the two lead actors is very real and the highlight of the film.
The film doesn't do anything to reinvent the genre, but it does stand well with other US buddy cop films like: 21 Jump Street, Let's Be Cops and The Other Guys.
Tag
IMDb Rating | 6.5
Humpo Show Rating | 5.8
Released: 2018
Starring: Ed Helms, Jon Hamm, Jake Johnson, Hannibal Buress, Jeremy Renner, Annabelle Wallis, Isla Fisher and Rashida Jones
Director: Jeff Tomsic
Plot Summary: A small group of former classmates organize an elaborate, annual game of tag that requires some to travel all over the country. (IMDb)
A bit lacklustre in comparison to the others above. The film's premise is a bit different and silly – I wasn't keen on it at all, it didn't feel like it was something that a group of former schoolmates would actually do.
Tag has some of the ingredients for a smash hit US comedy – decent comedy actors (Helms and Johnson), one scene that is memorable and funny (chasing in a golf buggy) and a good chemistry between the characters – but ultimately it falls short because of the poor story, lack of consistent laughs and it wasn't as quick paced as most comedies are.
---
The Humpo Show | Richard