Steven Spielberg Tribute
Perhaps the most famous film director of all time celebrates his birthday today. His films have grossed over TEN BILLION DOLLARS and he has created classics that have become personal favourites for many film fans across the world. From E.T. to Jurassic Park; from Indiana Jones to Jaws; Spielberg has crafted films that appeal to everyone young and old.
He has directed 32 feature length films, and in this post I will share my favourite 10, although it could have been a top 20!
Spielberg has created modern Hollywood escapist adventures; critically and commercially successful blockbusters; as well as humanistic and touching masterpieces.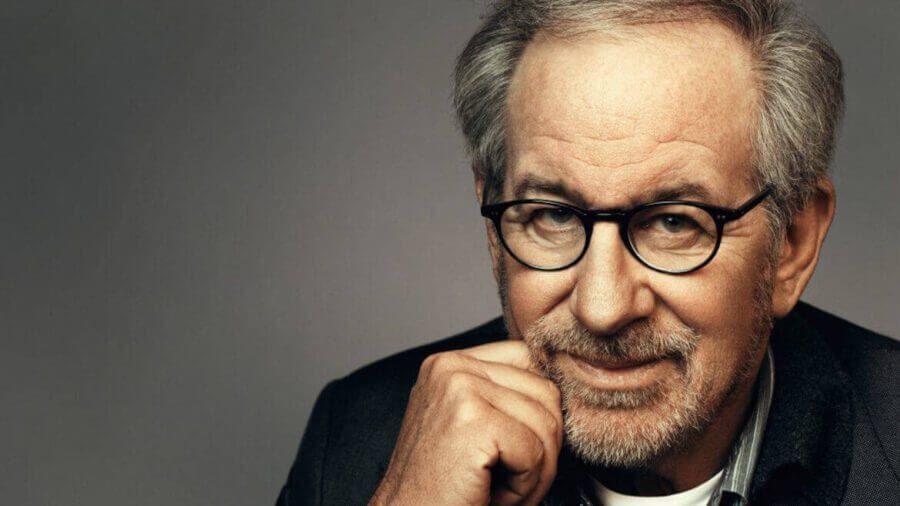 My Favourite 10 Spielberg Films
(1) Indiana Jones trilogy (1981-89)
IMDb Rating | 8.5 + 7.6 + 8.3
The action-adventure franchise is one of my favourite film series of all time. Raiders of the Lost Ark and the Last Crusade films have some memorable moments that are part of cinematic history. Temple of Doom isn't the greatest but still entertaining – Crystal Skull doesn't count because it doesn't exist.

(2) Schindler's List (1993)
IMDb Rating | 8.9
A towering achievement and a masterpiece. Black-and-white, emotionally powerful and poignantly shot. Schindler's List is a film that everyone should watch at some point in their life.

(3) Saving Private Ryan (1998)
IMDb Rating | 8.6
Many war films had preceded it, but this film transcended all of them in terms of how it portrayed combat. The opening scene showing the landing at Omaha Beach remains one of the greatest standalone sequences in movie history.

(4) Catch Me If You Can (2002)
IMDb Rating | 8.1
A riveting cat-and-mouse game between Tom Hanks and Leonardo DiCaprio…what's not to like?! One of my favourite films from my childhood and I still love it now.

(5) Jurassic Park (1993)
IMDb Rating | 8.1
Pure fun from beginning to end – the original film captured the imagination of audiences and has spawned a multi-billion dollar franchise, but none of them come close to the first.

(6) Jaws (1975)
IMDb Rating | 8.0
The original summer blockbuster. Spielberg's breakthrough film and John Williams' memorable score ensure this man vs animal epic has a place in film history.

(7) Minority Report (2002)
IMDb Rating | 7.7
The sci-fi noir is a firm favourite of mine and the CGI and visuals still stand up 16 years later. Tom Cruise in an action film is always a good thing, but with Spielberg at the helm, it is even better.

(8) Bridge of Spies (2015)
IMDb Rating | 7.6
A political drama inspired by true events,Tom Hanks is great but Mark Rylance deservedly won the Best Supporting Actor Oscar. Excellent!

(9) Hook (1991)
IMDb Rating | 6.7
A childhood favourite. The amazing production design and memorable performances from the cast ensures a place in heart. 
(10) Close Encounters of the Third Kind (1977)
IMDb Rating | 7.7
Regarded as one of the greatest science-fiction films of all time. It is a film that all sci-fi lovers need to watch as it paved the way for the genre to grow after.
Facts
(1) Spielberg didn't accept any payment for his work on Schindler's List; he stated that any money accepted would be "blood money" considering the Holocaust.
(2) He married the screaming lady in Temple of Doom! Steven Spielberg directed Indiana Jones and the Temple of Doom during 1984, and Kate Capshaw was the female lead in that film.
(3) When Spielberg was 16 years old, he wrote and created a sci-fi film called Firelight on a budget of US$500. The cast included his high school friends, and he used his garage for the shooting location. It made ONE DOLLAR profit.
(4) In an effort to help the Academy preserve film history, Steven Spielberg purchased and then donated Oscars to the Academy of Motion Picture Arts and Sciences.
(5) He is worth US$3.7 billion and is currently 207th on the Forbes Rich List as of 11 December 2018.
(6) His films have received 146 Academy Award nominations.
Accolades
2 x Best Director Academy Awards (Schindler's List and Saving Private Ryan)
1 x Best Picture Academy Award (Saving Private Ryan)
4 x Emmy Awards
Honorary Knight Commander of the Order of the British Empire (UK)
Presidential Medal of Freedom (USA)
Commander of the Order of The Crown (Belgium)
Officer, Legion of Honour (France)
Order of Merit of the Italian Republic (Italy)
---
What are your favourite Steven Spielberg films?
Are you a fan of E.T.?
Any film not in my top 10 that is in yours?
Let me know!!
---
The Humpo Show | Richard