Homeland Season Seven (2018) ★★★½
Channel: Showtime
Starring: Claire Danes, Elizabeth Marvel, Maury Sterling, Linus Roache, Jake Weber, Morgan Spector, Mandy Patinkin  
Creator: Howard Gordon, Alex Gansa
Humpo Show Rating | 7.5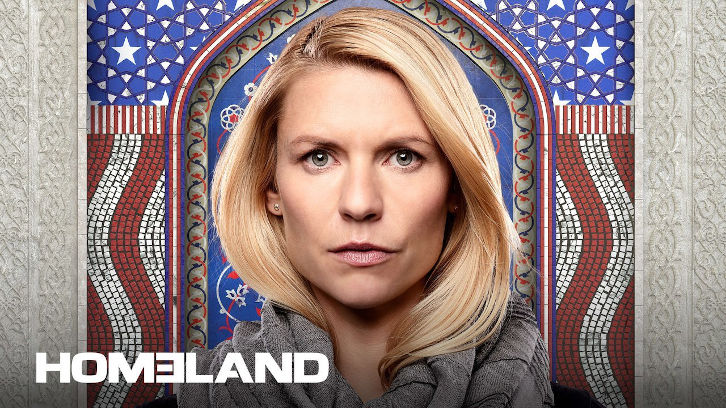 "A paranoid President closing ranks while facing a Congressional investigation. A loudmouth media personality spreading wild conspiracy theories. Russian meddling. Homeland's brand of politically charged drama has always felt ripped from the headlines, but this season has been so bleeding-edge current, it almost stings. Saul's tense standoff with fiercely anti-Keane talk show host Brett O'Keefe — which ended in a deadly shootout — was a chilling cautionary tale of how heated political rhetoric can too easily lead to real-life bloodshed, just months after the tragedy in Charlottesville. And as for the Russians peddling fake news, well… let's just hope our own government can get to the bottom of it as efficiently as Saul Berenson is." (David Nemetz, TVLine)
The slow-burning opening three episodes had many viewers and myself wondering if Homeland would be going out with a whimper. The issues that concerned those episodes didn't hold my interest as strongly as a powerhouse show like Homeland has done previously. Writing this review up, I barely remember any particular standout moments that had me on the edge of the seat, in fact I made no notes on those episodes whatsoever as I was debating whether to continue watching or not!
Episode 4: Like Bad At Things, changed all of that! It was Homeland back to the show's best! The acting of Jake Weber (Brett O'Keefe) and Mandy Patinkin (Saul Berenson) was brilliant. The believability that they conveyed was on point, especially as America has had plenty of incidents recently including Charlottesville, the countless school and mass shootings (Parkland and Vegas), and also the racist serial bombings in Austin. The stakes are ramped up as the stand-off between the FBI and the far-right gun nuts takes effect. The cinematography was absolutely outstanding in this episode.
The following episode, Active Measures, once again was great as we get to see Carrie on an operation. There are twists and turns aplenty, and it is reminiscent of seasons 4 and 5 in terms of the operational entertainment value- something that was lacking last season. It was also balanced well by the events in Lucasville which were hanging in the balance.
Special mention goes to the Andante episode, which contains possibly the most revealing sex scene I have ever seen!
The final 4 episodes were sensational! Beginning with Useful Idiot, we are privileged to see some of the best acting anywhere, as Carrie's mental illness comes firmly to the fore. Claire Danes delivers a masterclass performance, and the closing scene of that episode was shocking and heart-stopping. We also get to see a greater focus on the Russian element of the plot and the gripping nature of their involvement is only just about to be explored. The eleventh episode, All In, sees the Russian storyline take centre stage and it is undoubtedly the best episode of the season! It evoked memories of the storming of the US Embassy in season 5. Tension is ramped up to the max!
Homeland finishes strongly, and has season 8 set up in an intriguing position, it will be a very different season to the previous seven for sure. Danes gives a stellar performance throughout the season, although I think for many fans of the show, the Franny storyline dragged on for too long and wasn't of any interest, as we much prefer to see conspiracies, espionage, and stand offs. The second half of the season was up there with the best of Homeland, it was just a shame that it took a while for the season to get to that position. 
---
The Humpo Show | Richard